Interesting Links
Bangor Land Trust  –  Mission is to protect in perpetuity for public benefit significant lands and waters and their natural, agricultural, scenic, and traditional values and characteristics, promote general and scientific understanding of the region's natural resources and the need for their preservation, and collaborate with organizations having related missions.
Orono Bog Boardwalk – The boardwalk is open May 1st through late November. In addition to the boardwalk, you will find 9.15 additional miles of trail through the Bangor City Forest. The boardwalk is jointly Managed by the Orono Land Trust, the City of Bangor, and the University of Maine.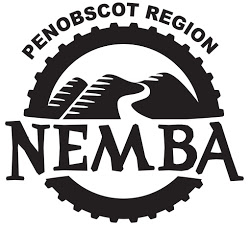 Penobscot Region NEMBA is a non-profit organization whose mission is to promote more mountain biking opportunities in the greater Bangor area and to work with local lands trusts, state and municipal agencies and the University of Maine to improve the trails. Please join us and get involved in making the greater Bangor area even better for mountain biking.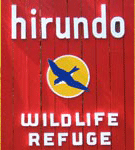 Hirundo Wildlife Refuge –  a 2,400 acre nature preserve, spanning Pushaw and Dead Streams, Lac D'Or (lake), vast wetlands, including domed bog and maple and juniper swamps, and mixed hardwood and evergreen forests.

Maine's LAND FOR MAINE'S FUTURE BOARD – Over the past two years LMF assisted in the conservation of more than 54,000 areas of Maine's best conservation, recreation and farmlands bring the total acreage of lands conserved in Maine with LMF support to 498,000.

The Maine Department of Conservation, created in 1973, has as its mission to benefit the residents, landowners, and users of the state's natural resources by promoting stewardship and ensuring responsible balanced use of Maine's land, forest, water, and mineral resources.

Maine Department of Inland Fisheries and Wildlife – Information on the Warden Service, wildlife, natural areas, access to boat launches, outdoor education, Maine wildlife and environmental issues, hunting and fishing.

Maine Coast Heritage Trust, Maine Land Trust Network – MLTN is a program of Maine Coast Heritage Trust.  Maine Coast Heritage Trust conserves and stewards Maine's coastal lands and islands for their renowned scenic beauty, outdoor recreational opportunities, ecological diversity and working landscapes.  MCHT promotes the conservation of natural places statewide by working with land trusts, communities and other partners.

The Nature Conservancy, Maine Chapter  Dedicated to protecting Maine's biodiversity through land protection.

Maine Audubon – An independently funded and operated affiliate of National Audubon Society, Inc.
Penobscot Valley Ski Club – Skiing together since 1936
Sunkhaze Meadows National Wildlife Refuge – Located in Milford, Maine
Friends of Sunkhaze Meadows National Wildlife Refuge – a non-profit volunteer organization dedicated to protecting Sunkhaze Meadows National Wildlife Refuge.