Trails and Maps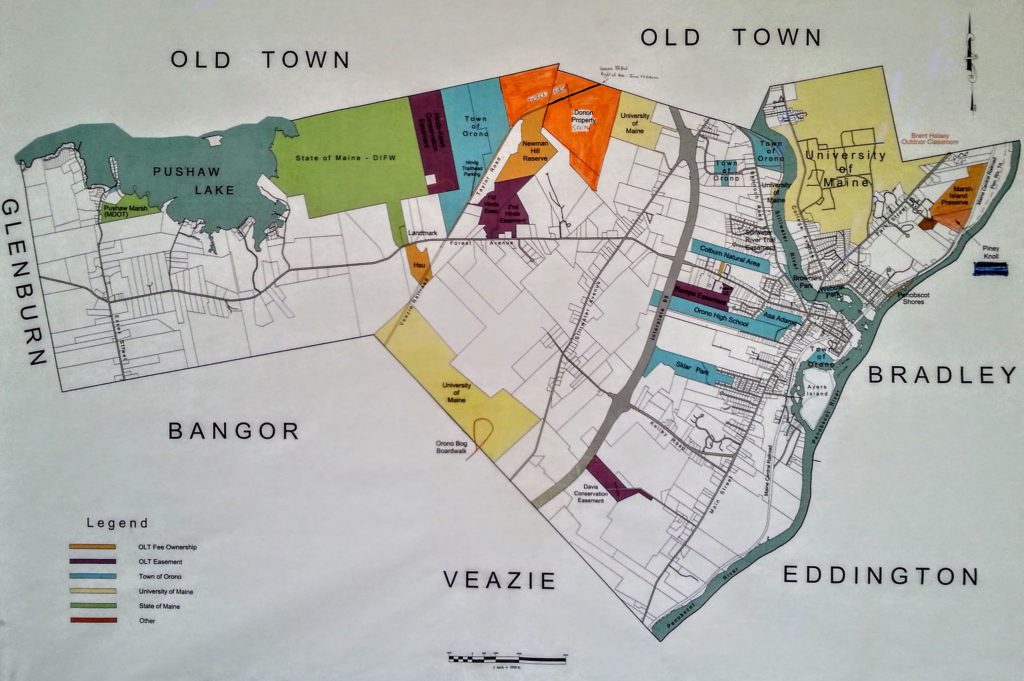 OLT preserves eleven properties in fee (629 acres),nine conservation easements (657 acres), eight trail easements (3 acres) and stewards 190 acres of other private and public land.  OLT maintains these properties and trails for public non-motorized use, including walking, skiing, snowshoeing, geocaching, bicycling, and other low-impact recreational opportunities.
MAPS

Do you want to know where you are when looking at one of our maps on the trail?  If so, download the PDF-Maps app on your smartphone.  The app allows you to see where you are when looking at any of our PDF trail maps (available via links below) on your smartphone.
Get the app here: https://www.pdf-maps.com/
Click the links below for more information, including downloadable/printable maps.
ORONO
Brent Halsey Educational Forest
Newman Hill, Dorion, & Hinds Conservation Easements (Caribou Bog Conservation Area)
Rampe Conservation Easement & Orono HS
VEAZIE
OTHER MAPS AND SKI TRAILS
(Not maintained by OLT)
Dwight B. Demeritt Forest – North: Groomed Cross Country Ski Trails