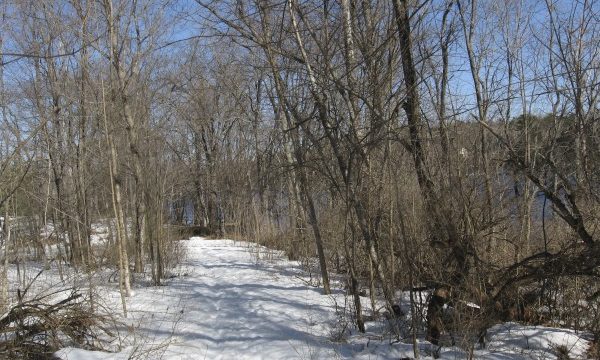 Greetings – 1/12/2018: Caribou Bog Conservation Area: Trails Closed Temporarily to Ski and Snowshoe Users Due To Rain and Warm Weather.  Winter bicycle trails are available.  All of these trails remain closed to foot traffic (non-snowshoe) until spring. JCNA, Sklar Park and the Stillwater River Trail are open for foot traffic all year. The […]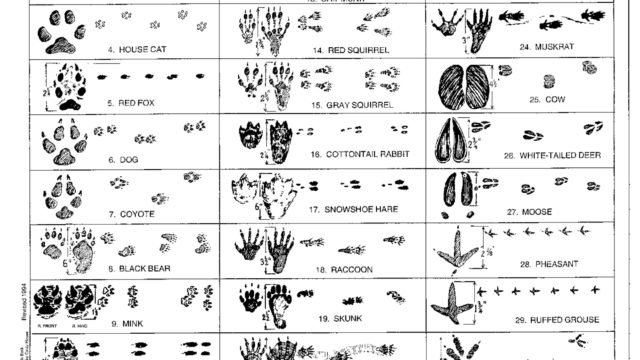 Great chance to get out and snowshoe or cross country ski.  We'll be headed to Caribou Bog Conservation Area. Details: What: Ecology outing – Snowshoes and Cross Country Ski Who: All Ages When: Saturday, February 10 ("lack of snow" date, Saturday, February 17) We'll head out at 10:00AM Meet: Taylor Road Parking Area (near the […]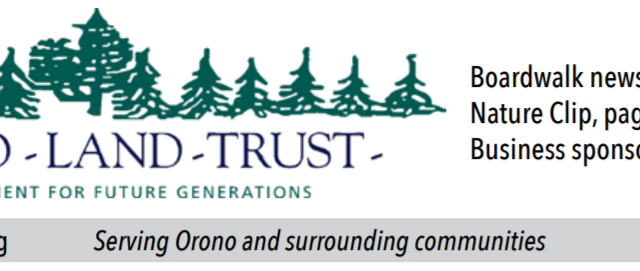 More interesting Land Trust News. Stories highlight reconstruction progress on the Orono Bog Boardwalk,   growth of Veazie Lands Committee projects including new lands and improvements, a new garage built by a committee of  to house equipment, a fascinating and vaguely gross Nature Clip by Jerry Longcore re: lethal botfly parasites on squirrels,  and a […]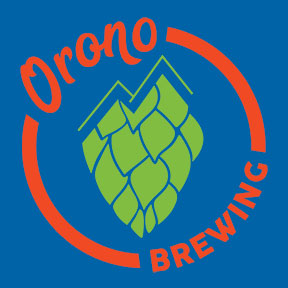 If you're thirsty and want to support Orono Bog Boardwalk, stop by Orono Brewing Company for a pour of their Bog Monster DIPA. Check it out here: http://oronobrewing.com/beer_type/all-beers/ BOG MONSTER DIPA ABV: 8.3% IBUs: 90 AVAILABLE IN ORONO & BANGOR Brewed to support the Orono Bog Boardwalk. Tropical taste explosion from an experimental method of double […]
Good information about the benefits land trusts provide to their communities and their state.  Check it out <here>.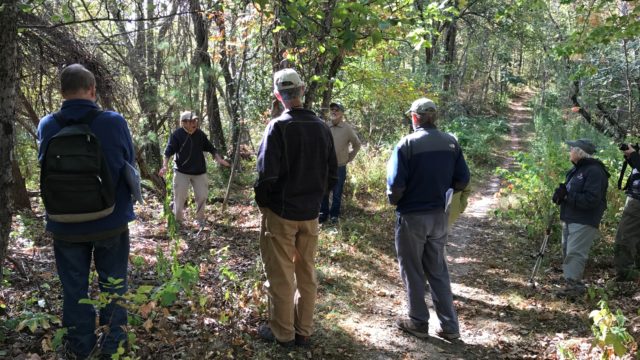 OLT Board Members Kate Locke and Mike Opitz conducted a second invasive information session.  This session taught attendees about clearing invasives from the land to allow native plants to grow.  Thank you to two very knowledgeable leaders.  Missed this session?  Have questions about invasive plant species?   Contact us to see when the next sessions […]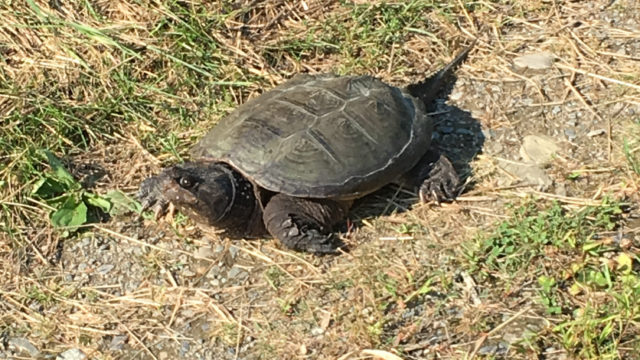 Come for a hike, stay for the wildlife.  A resident snapping turtle greets a hiker her recent hike. Like the wildlife?  So do we.  Come visit the trails and lands of Orono Land Trust and see what new friends you can make!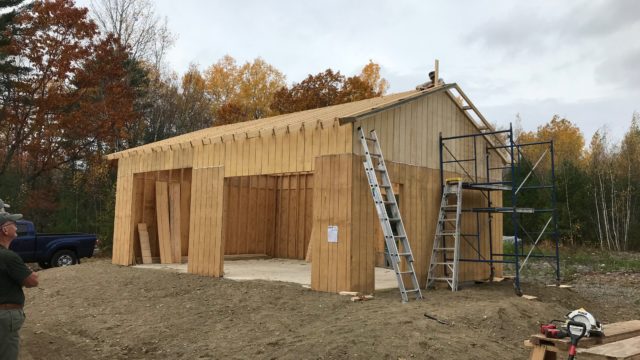 Update – October 24:  Quite a bit of progress has been made, thanks to all the volunteer labor.  Want to help – with this or other projects on the lands and trails, in the office?  Volunteer!  It's easy – click <here>. We're busy raising the barn to keep […]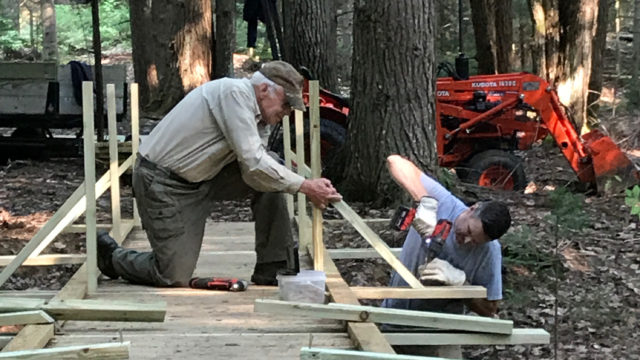 Dave and Mitch work on a bridge in Sklar Park.  Come enjoy the fall foliage and try out the new bridge.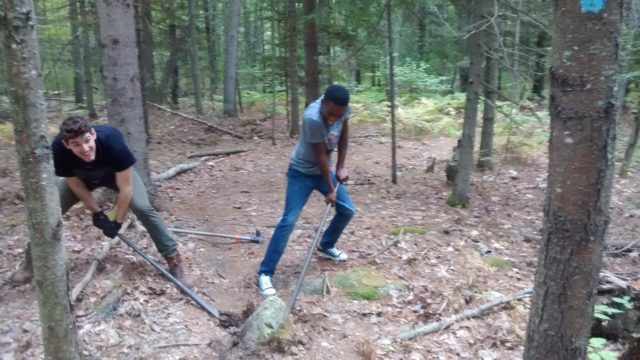 Autumn is a beautiful time of year to build trails.  Come out to enjoy the beautiful trails at Piney Knoll Conservation Area and all the other Orono Land Trust lands.  Come check them out – and volunteer!