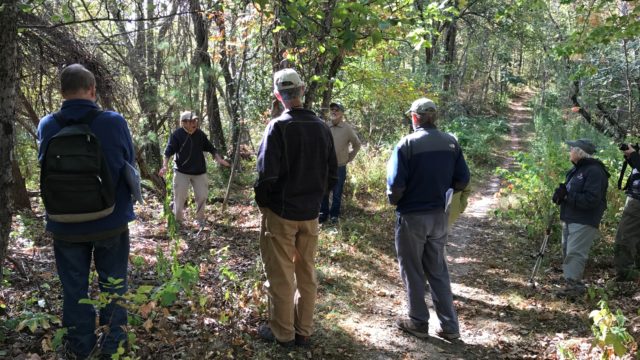 OLT Board Members Kate Locke and Mike Opitz conducted a second invasive information session.  This session taught attendees about clearing invasives from the land to allow native plants to grow.  Thank you to two very knowledgeable leaders.  Missed this session?  Have questions about invasive plant species?   Contact us to see when the next sessions […]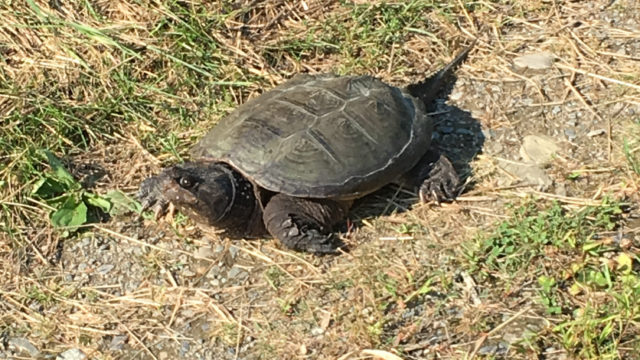 Come for a hike, stay for the wildlife.  A resident snapping turtle greets a hiker her recent hike. Like the wildlife?  So do we.  Come visit the trails and lands of Orono Land Trust and see what new friends you can make!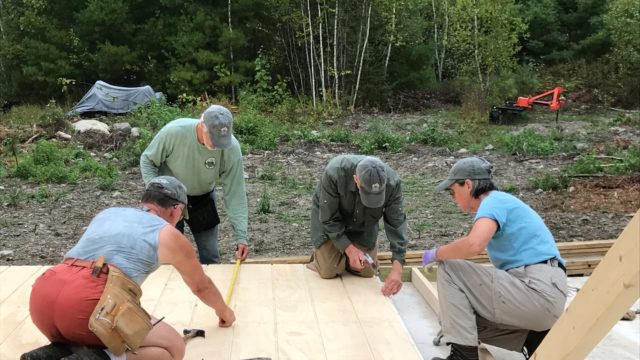 We're busy raising the barn to keep our equipment in good shape so it's ready to maintain trails and bridges on our many tracts of land.  Handy with tools? Like the great out doors? Volunteer!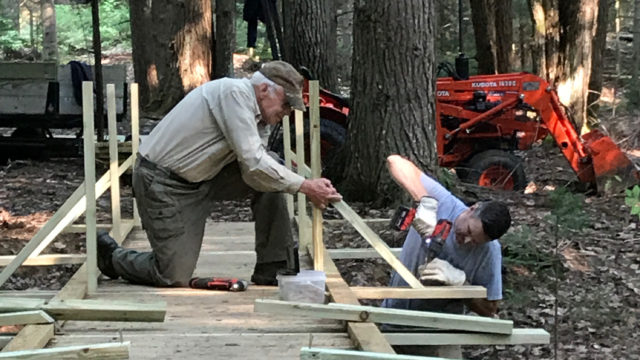 Dave and Mitch work on a bridge in Sklar Park.  Come enjoy the fall foliage and try out the new bridge.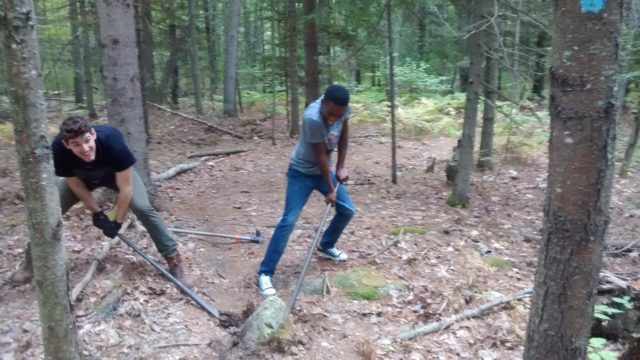 Autumn is a beautiful time of year to build trails.  Come out to enjoy the beautiful trails at Piney Knoll Conservation Area and all the other Orono Land Trust lands.  Come check them out – and volunteer!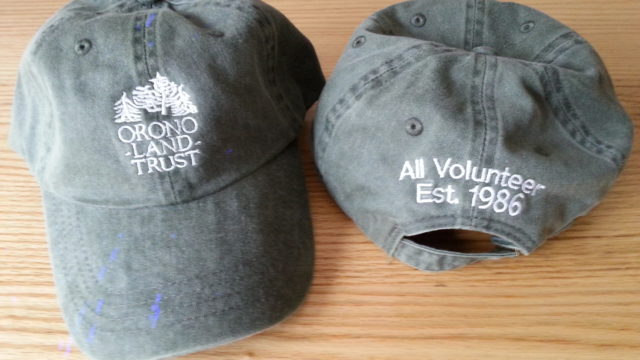 If you support the OLT's mission, please consider buying one of our hats.  Cost is $20.00.  Email oronolandtrust@gmail.com or contact a familiar board member to place your request and arrange for delivery.  Thank you for spreading our word.