Update – Barn Raising – OLT Style
Update – October 24:  Quite a bit of progress has been made, thanks to all the volunteer labor.  Want to help – with this or other projects on the lands and trails, in the office?  Volunteer!  It's easy – click <here>.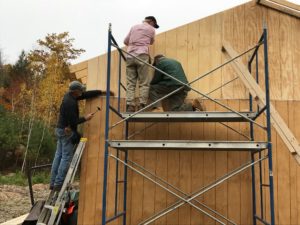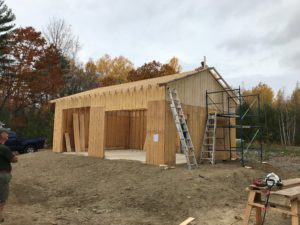 We're busy raising the barn to keep our equipment in good shape so it's ready to maintain trails and bridges on our many tracts of land.  Handy with tools? Like the great out doors? Volunteer!