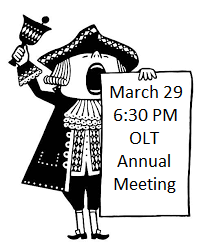 The Orono Land Trust Annual Meeting is scheduled for Friday, March 29 at 6:30pm at The Keith Anderson Community House, 19 Bennoch Road, Orono. This year's keynote presentation is by Dr. Sally Stockwell, Director of Conservation for Maine Audubon. The topic will be "Managing Forests for Bird Habitat. This is the chance to gather, meet and greet members old and new. […]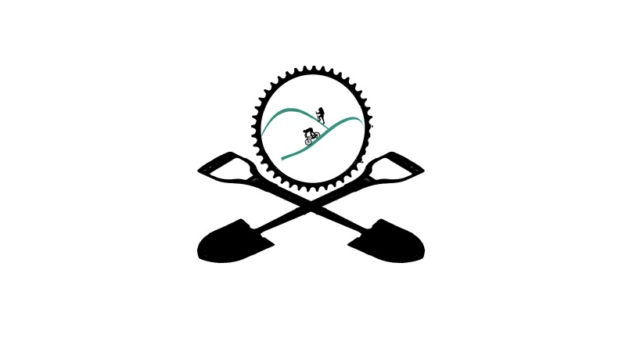 Fall Trail Day We hope you'll take action by joining our Fall Trail Work Day in Orono on Saturday, Oct 27, 9 am-noon. We'll be focusing on the Caribou Bog Conservation Area (CBCA) multi use trail system, home to a diversity of single track and double track trails created for four season non motorized recreational activities!  The CBCA has been rated as a top […]
Did you receive a PCKA hunting permit or hunt on other OLT lands?  Please provide your feedback  – Click <Here> Please click the link to fill out the feedback form for your hunting experience.  Note that feedback is required for all PKCA permit holders.  Others who hunted are encouraged to provide feedback.  To provide your […]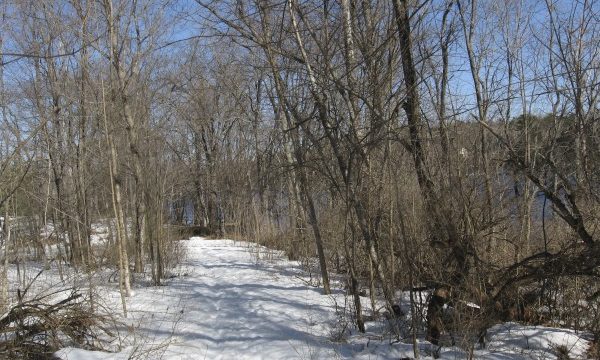 Greetings – 1/12/2018: Caribou Bog Conservation Area: Trails Closed Temporarily to Ski and Snowshoe Users Due To Rain and Warm Weather.  Winter bicycle trails are available.  All of these trails remain closed to foot traffic (non-snowshoe) until spring. JCNA, Sklar Park and the Stillwater River Trail are open for foot traffic all year. The […]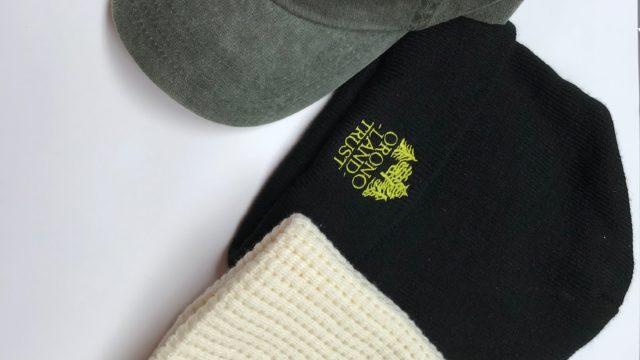 Hello OLT members, family, and friends.  Looking for a Christmas, Holiday, Thank You, Birthday, Anniversary, or just a fun and useful gift for someone?  How about an OLT hat?  The ball caps are comfortable and sturdy and the winter hats are so warm.  The winter hats are $15 each and the ball cap is $20.  […]
Interesting article by Emily Burnham in the Bangor Daily News about the Veazie Railroad.  Check it out <here>.
Good information about the benefits land trusts provide to their communities and their state.  Check it out <here>.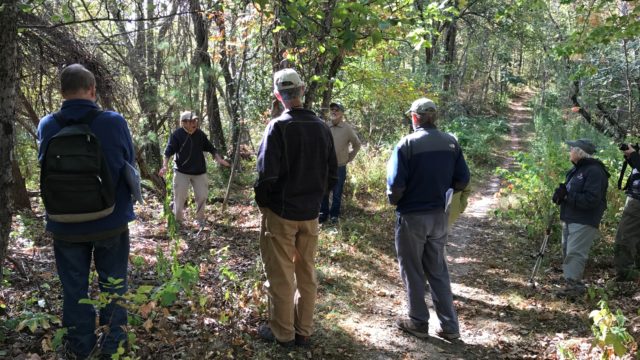 OLT Board Members Kate Locke and Mike Opitz conducted a second invasive information session.  This session taught attendees about clearing invasives from the land to allow native plants to grow.  Thank you to two very knowledgeable leaders.  Missed this session?  Have questions about invasive plant species? Contact us to see when the next sessions will be […]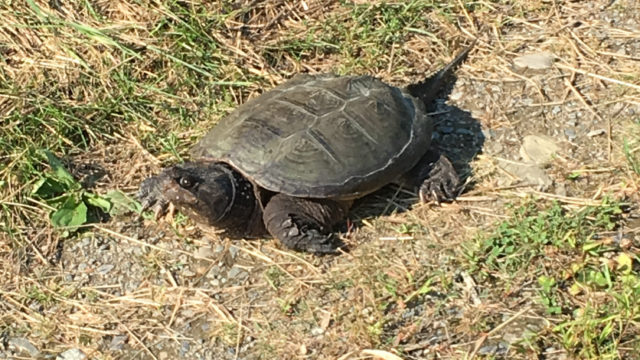 Come for a hike, stay for the wildlife.  A resident snapping turtle greets a hiker her recent hike. Like the wildlife?  So do we.  Come visit the trails and lands of Orono Land Trust and see what new friends you can make!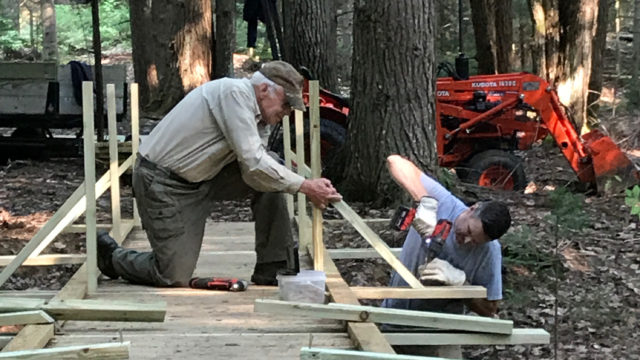 Dave and Mitch work on a bridge in Sklar Park.  Come enjoy the fall foliage and try out the new bridge.